Welcome to CLUBMAIL.VIP - VIP email service


What is the data you share most often on the Internet? Exactly: your email address.

Your email address is your first and most important Internet identity for the digital world. The email address identifies you to the entire internet. That is why it is essential to have a differentiating, exclusive, private and prestigious email address. A correct Internet identity is vital for Companies and for individuals.

At Clubmail we are specialists providing an exclusive, private and distinctive email service for everyone that want/need differentiate of the traditional and generalists Gmail(tm), Hotmail(tm), Yahoo(tm), etc.

Associated and included with your email account, we offer you several essential tools to facilitate your digital day-to-day life in a private and secure environment:

- Cloud Storage
- Videoconference system
- VPN service
- Instant Messaging
- Web hosting
… and more!.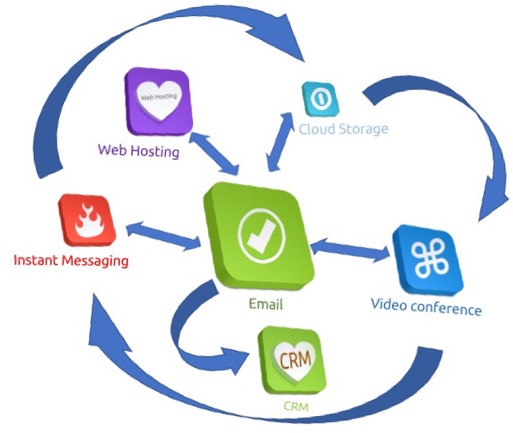 Email





Email service through which you can select your email address and choose from several domains specially reserved for you. With Clubmail.vip you can enhance your digital identity and differentiate from the common email services like Gmail(tm), Hotmail(tm), etc. getting, in addition, a much greater privacy.


| | | | | | | |
| --- | --- | --- | --- | --- | --- | --- |
| @americanrepublic.pro | @digitalmail.vip | @lamoncloa.vip | @madeinholland.vip | @micorreo.digital | @republicademicasa.com | |
| @americamail.club | @exclusivemail.vip | @latinmail.digital | @madeinitaly.vip | @micorreo.vip | @supermail.digital | |
| @chinafree.vip | @greatmail.pro | @macrosoft.pro | @madeinpoland.vip | @onechina.digital | @supermail.monster | |
| @clubmail.vip | @justmarried.vip | @madeineurope.vip | @madeinportugal.vip | @onechina.email | @thisismymail.net | |
| @correodelrey.com | @kontrol-it.com | @madeinfrance.vip | @madeinspain.vip | @palacioreal.vip | @usamail.tech | |
| @czequiamylove.com | @lamoncloa.digital | @madeingermany.vip | @micorreo.club | @polandmylove.com | @usamail.vip | …. And much more |

Example: "your name.surname@supermail.digital"

We are continuously adding new domains.


Do you want to personalize your email address with your own domain?. We take care. Perfect for companies and for the most demanding users.

Examples: "your name@your surname.pro"
"your name@your company.com"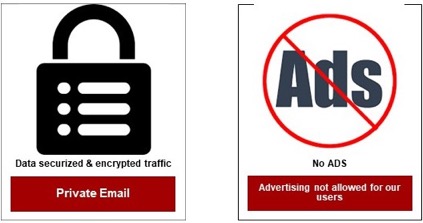 Cloud Storage



One place for all your data. Accessible from all your devices.


Associated with your email account, you will enjoy a 100Gb storage space, expandable if needed, that you can use to backup, save, work and share the information you need. In this environment (Owncloud) you can create workgroups, calendars, tasks, etc. so that you and your colleagues or friends can make full remote workgroups a reality.





Videoconference platform




With your Clubmail.vip account you have access to our videoconferencing platform where you can organize videoconferences with no user limit or time limit for your meetings. Of course, any Internet user can participate in your calls without installing any software; only connecting with his/her browser to a web address.
On the other hand, all videoconference sessions are fully encrypted, guaranteeing total security and confidentiality.


VPN




Associated with your email account at Clubmail.vip you can use our VPN service or virtual private network as it is the simplest and most efficient way for users to protect their Internet traffic and hide their identity online. When you connect to a secure VPN server, your Internet traffic flows through an encrypted tunnel that no one can peek inside, including hackers, governments, and your Internet service provider.


Online Chat - Instant messaging




Associated with your email account, you have access to our Rocket Chat service where you can communicate with your teams or friends in a totally secure environment in a real-time communication, sharing files, videos, audios, real-time chat, audio-conference and video-conference in a multi platform environment (Windows, Mac, Linux, Android, iOS).


CRM




With your email account you have total access to our EspoCRM service where, from your web browser, you can attract new Clients to your Company/Business while satisfying and retaining current Customers.


Get your new digital identity with all associated services here for 15€/year (18.5USD/13.2GBP)(all included)




FAQ

Why pay for an email account?

You can easily get an email account without paying money at, for example, Google (Gmail), Microsoft (Hotmail), Yahoo, and other large Internet companies.
But that doesn't mean it's "free". With this service at no cost to users, large corporations have a tool to monitor the Internet activity of their users. It is often said that something, when it is free, means that the price "is yourself".
At Clubmail.vip our business is to provide a service and charge for it. We do not trade with our customers data or share any information with third parties.

Privacy is fundamental.

On the other hand, having an email address with a differentiating domain provides you with a prestige in the digital sphere that other email providers cannot offer you.

What are email domains and what are they used for?

The email domain is the text that follows "@" and is used to have a more personalized email address. At Clubmail.vip you have dozens of domains to choose from and thus obtain a perfect email address.

What is the price and what do you get in return?

The price of an email account is € 15 (18.5 USD or 13.35 GBP)/ year and you will get:

A personalized email account with 1GB. capacity (expandable)
- Antivirus and Antispam
- Without ads
- Access to your email from the web, any email client, your mobile device, etc.
- The traffic between your device and the Clubmail.vip mail server is always encrypted.
- Your email is private.

An account in our Cloud Storage service
- 100GB. capacity (expandable)
- Access from the web, your PC, mobile, etc.
- Automatic synchronization between all your devices
- All traffic is encrypted.
- You can share your files with any Internet user.
- Management of calendars, contacts, etc.

An account in our Videoconference platform
- No-limits time & participants
- Audio-video conferences
- Multi platform (PC, Mac, iOS, Android, etc.)
- Secure environment

An account in our VPN platform
- No-limits traffic
- Total confidentiality browsing Internet
- Multi platform (PC, Mac, iOS, Android, etc.)

An account in our Instant Messaging tool
- No-limits traffic
- Text, Audio, Video and file sharing service
- Multi platform (PC, Mac, iOS, Android, etc.)
- Secure environment

If you are a professional or a Company
- CRM access
- Built your commercial management
- Manage your Client Portfolio
- Increase your sales.

- Web Hosting
- Unlimited traffic
- PHP & MySQL support
- FTP access

… and more.